We were thrilled to be invited by the Wexford County Enterprise Board to exhibit at Showcase Ireland 2013. Customers fell  in love with the quality of our product and they were delighted that it is actually MADE IN IRELAND.  We had a very successful show and would like to thank everyone who called to our stand.










We were very excited to exhibit at Showcase Ireland for the first time at the invitation of  Wexford County Enterprise Board

SEE US IN THE IRISH TATLER MARCH 2013  "IRELAND ORIGINAL STYLE BIBLE" and Thanks to Irish Tatler for the feature. 
Read about us in the June issue – www.urbancoco.com

Winner of Competition to win beautiful "Carrig" Runner with 6 Napkins on Facebook——–
is   Eleanor Nulty. Congratulations Eleanor well done.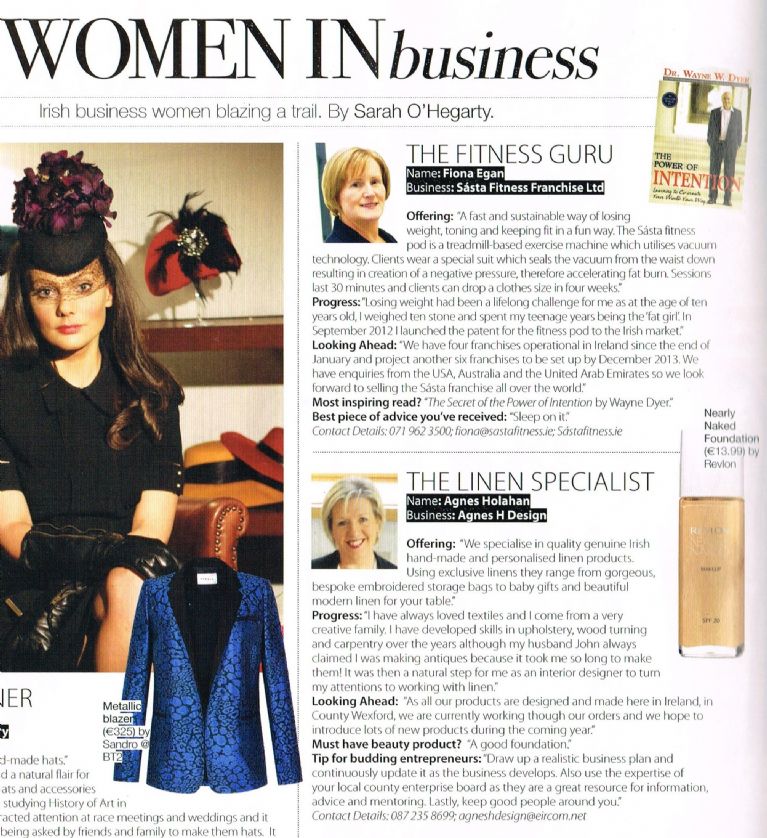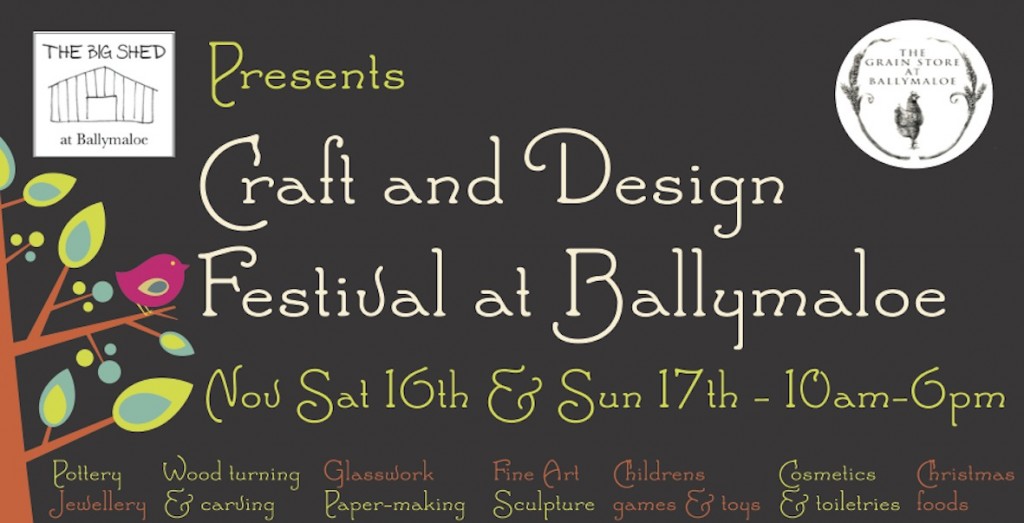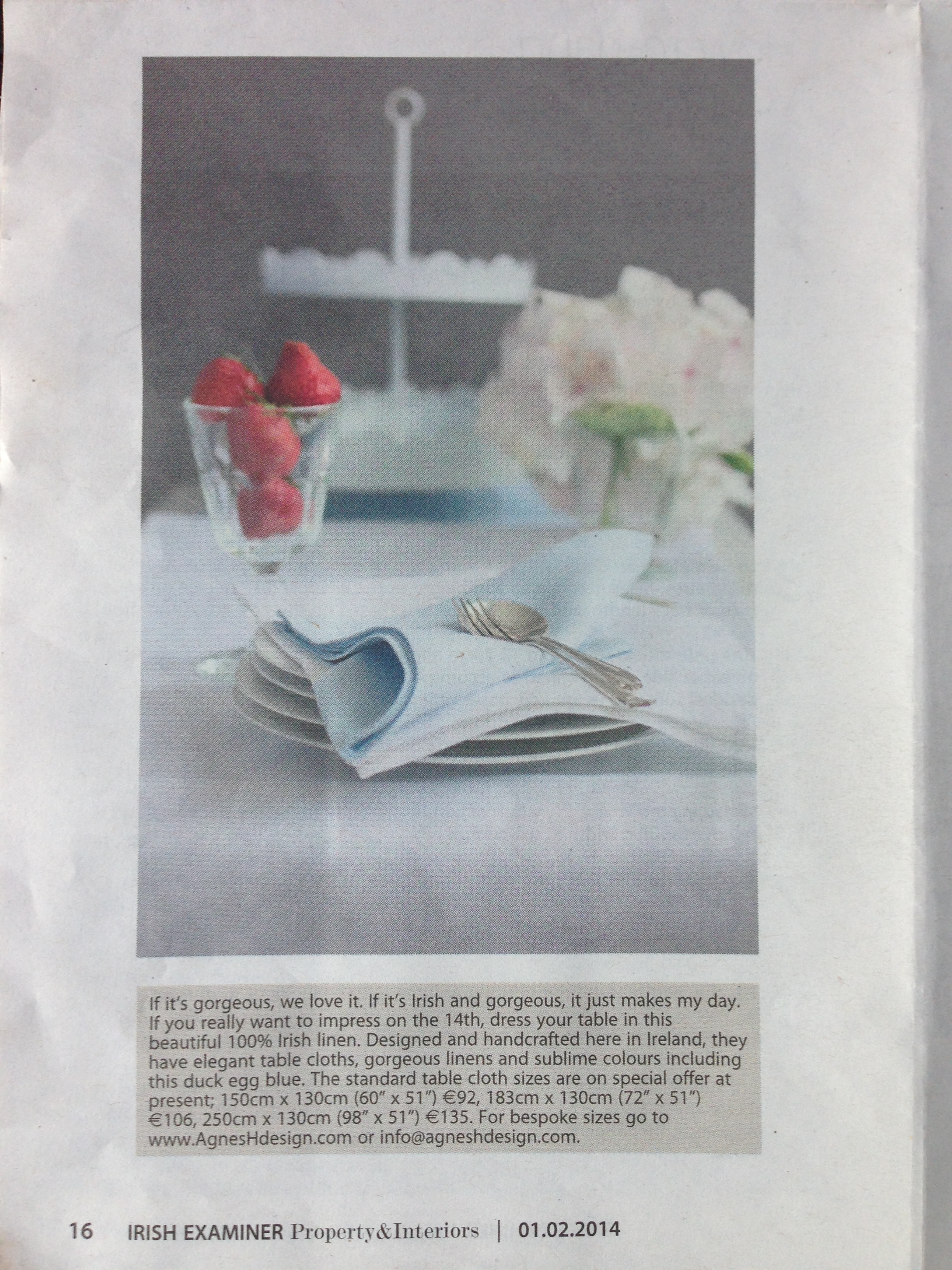 I am delighted and honoured that my "Homage to Eileen Gray" Irish linen is now on display at Enniscorthy Castle,  Enniscorthy, Co. Wexford,  beside the permanent exhibition of Eileen Gray's wonderful designs. Oct / Nov 2014
All our products are designed and handcrafted in Co.Wexford.