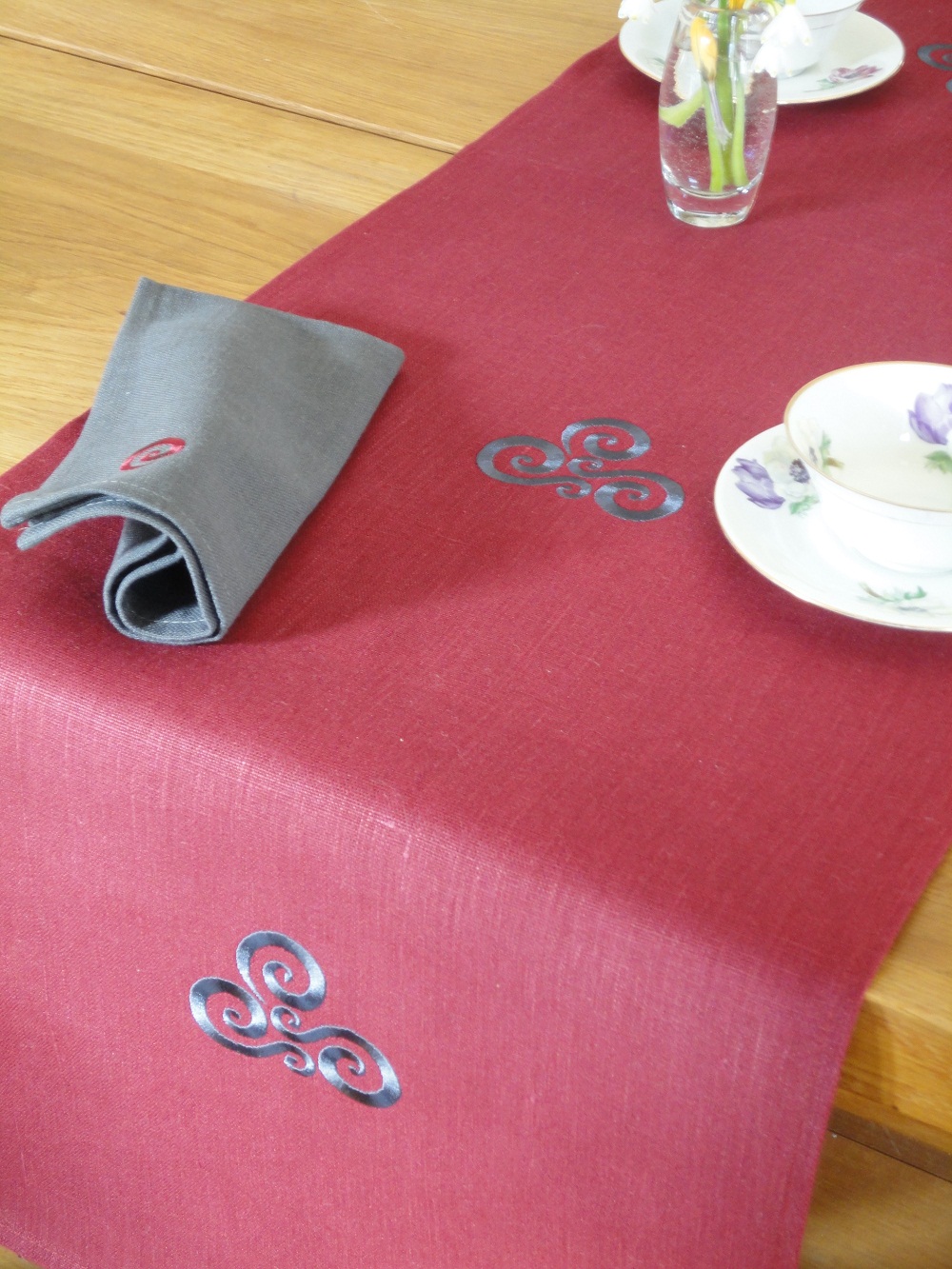 I have avoided blogging for a while now, not that everyone is waiting for me to blog or anything, but a friend of mine said I should try it so here I am ! just do it!!! Feel the Fear and all that!!!  So wish me luck!!
To give you an idea about what it is we do;
I have a small textile company in Wexford, Ireland. Agnes H design.com We  make Luxurious Tabletop Linens and unique novelty storage bags which make, great gifts for all occasions.  If you would like to read more about us click on the link below- It is an interview Urban Coco, a fantastic Leeds based Magazine, did with me a month ago.
http://www.urban-coco.com/btb/
Now I have to go away and think about my next Blog!!!!!!!!!!